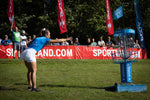 European Disc Golf Festival is calling!
The European Disc Golf Festival 2024 is set to take place from July 26th to 28th, immediately following the European Open major in Nokia. Located a mere 80 km south of Helsinki, the capital of Finland, this festival boasts a DGPT elite series event. A host of top players will compete for the title in two divisions, MPO and FPO, at the Tallinn Song Festival Grounds on Seppo Paju's "The Rockstar" layout.

For us, disc golf isn't merely a sport. It's a vibrant blend of culture, fierce competition, and pure entertainment. Picture a grand festival, charged with an electrifying atmosphere, where every throw resonates with players and the audience alike. Brace yourself for a gathering of the best disc golf champions - from the titans of the USA and Europe to the hidden talents spanning the globe.

𝘒𝘦𝘺 𝘱𝘰𝘪𝘯𝘵𝘦𝘳𝘴 𝘢𝘣𝘰𝘶𝘵 𝘵𝘩𝘦 𝘌𝘶𝘳𝘰𝘱𝘦𝘢𝘯 𝘋𝘪𝘴𝘤 𝘎𝘰𝘭𝘧 𝘍𝘦𝘴𝘵𝘪𝘷𝘢𝘭:
💥The European Disc Golf Festival is scheduled right after the European Open Major
💥The distance between Nokia and Tallinn Song Festival Grounds is 280 km, and the Tallink ferry will get you there
💥The festival in Tallinn is scheduled from July 26th to 28th, 2024, at the iconic Tallinn Song Festival Grounds, just a stone's throw away from the old town
💥Estonia's successful 2023 European Disc Golf Championships secured its spot on the Disc Golf Pro Tour's Elite Series
💥The tournament is one of five Elite Series events in Europe next summer, with Estonia poised to host the global cream of disc golf in 2024
💥WRC Rally Estonia's organizer, Silver Kütt, is now part of the festival's organizing committee. Kütt will contribute towards refining the event's operations
💥We have plenty of entertainment for spectators, side events, and a festival vibe, not to mention a new format and competition the day before the main event
💥The festival's budget is projected to surpass €500,000
💥The European Disc Golf Festival is a grand celebration for all players and spectators, expecting a turnout of 10,000+ spectators

🎥 Catch the highlights video of the European Championships to get a taste of the location, life, and excitement. See you in Estonia, see you in Tallinn, see you at the Song Festival Grounds!


🎟️ Ready to join the festival? Snag your tickets this November. Stay alert, go fast!

#TeamDiscgolfEstonia
Ralf Rogov, Silver Leetma, Matthias Vutt, Silver Kütt
TD's: Raimo Kimmel, Tarmo Laiksoo